By Carolyn Nussbaum & Lisa Canning •
December 2021 Wind Talkers,
As an educator, it's always helpful to be able to recommend products that will help your students improve, as holiday presents. Here is our list of special hand-picked items we have chosen for you to pass along to students this holiday season.
1: Step-up to an Intermediate Level Instrument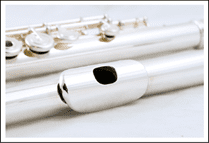 Intermediate level flutes incorporate handmade elements, precious metals such as silver, gold, and platinum, and use mechanical technology from professional level flute-makers. Students will find greater ease in sound, technique, and articulation, while having room to expand their use of different colors and characters in the sound.
flute4u.com/intermediate/
2. Protect Flute Students with the Win-D-Fender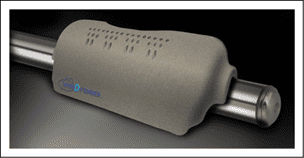 As essential item during the time of COVID, the Win-D-Fender contains the player's airstream, while shielding it from incoming wind. Lightweight and comfortable, Win-D-Fender installs easily and safely secures to the flute, shielding the lip plate from wind while not interfering with the player's air stream. Win-D-Fender's ventilated design helps limit condensation, while enhancing sound projections so the flute may be heard outdoors like never before.
flute4u.com/Win-D-Fender.html
3. Add Resonance with the lefreQue Sound Bridge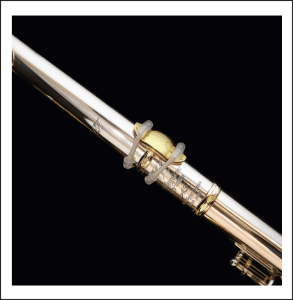 The lefreQue Sound Bridge creates added resonance between the headjoint, body, and footjoint by amplifying vibrations over the segmented joints of the flute. The lefreQue Sound Bridge quite literally bridges the sound from one joint to the next optimizing resonance of the instrument.
flute4u.com/LefreQue-Accessory/
4. Increase Colorfulness with a New Crown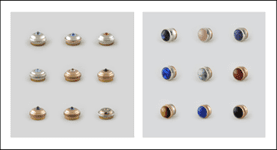 In addition to the aesthetic beauty and added resale value of a flute, Gemstone Crowns change the color of the flute sound. Each material has a different density and therefore, vibrates at a different rate. Depending on your instrument and style of playing, a gemstone crown can darken, brighten, or add new colors to your sound. flute4u.com/Gemstone-Crowns/
5. Improve Technique & Sound Production with the Solexa Thumbport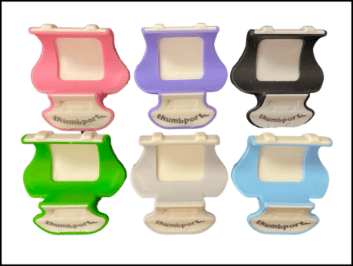 The Thumbport guides the right thumb to an efficient location while providing additional support to hold the flute. Flutists will find new freedom in finger movement and stability in sound production.
flute4u.com/Instrument-Accessories/Solexa-Thumbport-Flute.html
6. Keep Your Instrument Clean with a Microfiber Cleaning Cloth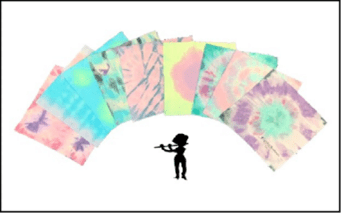 The Anti-Tarnish Microfiber Cleaning Cloth is an exclusive to the Carolyn Nussbaum Music Company. Completely nonabrasive, this cloth will keep the exterior of your flute, or any instrument made with silver, from tarnishing and prevent dirt and acids from getting into your mechanism.
flute4u.com/outside-cleaning-supplies/Ultra-Suede-Cleaning-Cloth-w-Anti-Tarnish.html
7. Step up to a Better Clarinet like a Buffet-Crampon (Clarinet Key Clamp included at no extra cost)
From the Buffet Gala BH clarinet to the first level professional Buffet R13 model, students will dramatically improve when their natural color and shape of sound is matched to the right new instrument. When making this purchase, Buffet offers an E/B key clamp at no additional cost that will significantly reduce repair costs and increase playability. Designed to fit both BH and A clarinet, this clamp is a must if the clarinet sits in its case for an extended period.
lisasclarinetshop.com/product/buffet-e-b-key-clamp/
8. Improve Sound and Tuning with a New Barrel or Bass Clarinet Neck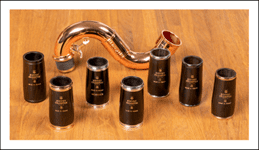 When you upgrade to a new wood clarinet barrel or bass clarinet neck, you can achieve greater tonal clarity, improved articulation, and more even pitch. While the barrel or neck won't dramatically change the instrument, it is a significantly less expensive alternative to upgrading your instrument and can buy you some time before you have to.
lisasclarinetshop.com/product-category/accessories/
9. Develop Your Clarinet or Saxophone Sound with a New Mouthpiece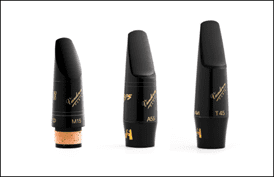 If your student is still playing on the brand name mouthpiece that matches their student instrument, or something only slightly better, a hard rubber Vandoren mouthpiece offers an affordable selection of mouthpieces for clarinet and saxophone.
For clarinet mouthpieces: https://lisasclarinetshop.com/product-category/clarinet-mouthpieces/
For saxophone mouthpieces: https://lisasclarinetshop.com/product-category/saxophone-mouthpieces/
10. V12 Reeds will Help Clarinet & Sax Students Sound Warmer & Fuller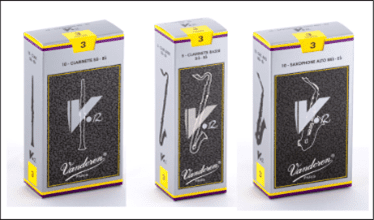 Made from thicker cane, recommended for long facing mouthpieces, V12 reeds are manufactured from cane tubes of the same diameter as those used for saxophone reeds. The result is a bigger warmer sound while maintaining flexibility and control.
lisasclarinetshop.com/product-category/reeds/
11. A New Reed Case Will Ensure New Reeds Last Longer
Having at least four or five working reeds that are played regularly and put into rotation is essential. The Vandoren BH/EH or soprano case holds eight reeds while the alto sax/alto clarinet case holds six.
lisasclarinetshop.com/product-category/accessories/
12. A New Inverted Ligature Will Help You Make A Clearer Sound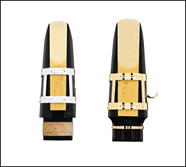 Most clarinet and saxophone players begin with either a fabric ligature or a metal ligature that has the screws facing the players' chin. Metal allows for the reed to vibrate more easily and allows for the screws to get out of the way of the musician's chin. The nice clean design of the MO Vandoren ligature is a perfect choice.
lisasclarinetshop.com/product-category/ligatures/
Hey you! Loving our content? Visit our column on SBO Magazine for more great ideas and interesting articles about woodwind instruments.